Below is an essay that I sent to those on the Cove Presbyterian Church e-mailing list. You can hear a podcast of this message by going to the Cove Presbyterian Podbean page.

You might also want to visit the congregational website (

covepresbyterian.org

) for more church information.

If you find this meaningful, please consider sending an offering directly to Cove Presbyterian Church, 3404 Main Street, Weirton, West Virginia or through PayPal.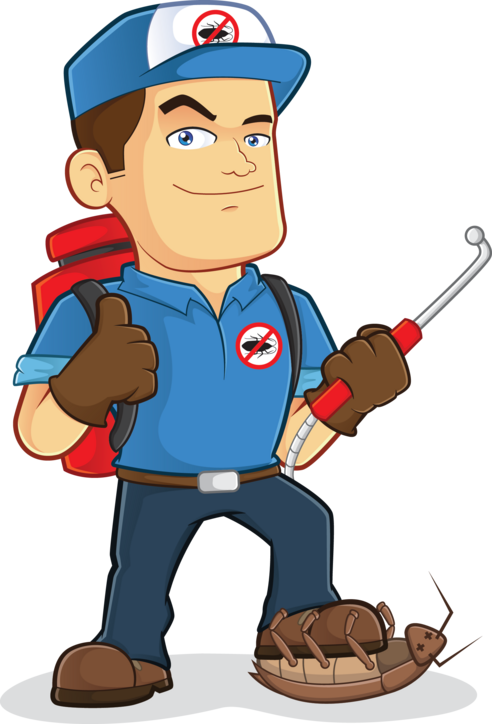 A little earlier this morning, I had an interesting conversation with Cove's exterminator. You see, once a month, we have the building sprayed for bugs, and after he'd done his work, our insect executioner came to my office to sign his little machine, verifying that he was here.
And after I entered my signature into his electronic box, we started talking about his line of work and how he had to learn the best way to break bad news to folks, you know, how you can't just blurt out that the house is infested with termites or rats. Instead, you have to lead them into the truth gently, because if you don't, they'll either panic or reject what you're saying as too extreme. Of course, according to him, his approach is irrelevant, if his customer doesn't trust him. For example, he told me about this woman whose basement was full of flies. And after checking out the situation, he figured that she must have some hole somewhere, probably above her drop ceiling. I mean, flies just don't magically appear; they've got to come from somewhere outside. And this is what he told the woman in a gentle and careful way. But she didn't believe him. For some reason, she didn't trust him enough to accept what he was telling her. And so the fly problem hung around for about two years, until a contractor whom she'd hired for some home repairs told her that she had a hole under the door frame, that he fixed. And suddenly, the fly problem was solved. Of course, it would have happened two years before, if she'd made the decision to trust a guy who knows more about flies in a basement than any man should.
And after he finished his story, I agreed that not only is trust important in any kind of professional relationship but that having trust is always a decision. And then, I gave him my own little story to reenforce this decision business. For the last month, my car has had a loud knock, in fact, one so loud that I couldn't do what I normally do when my car makes strange noises, you know, turn up the radio. And after doing a little research and talking to some folks I know, I figured I must have a pretty big engine problem, something that was going to cost me big time. Anyway, I'd been putting off hearing this bad news, half hoping that it would miraculously go away, until a guy at church, who's opinion I respect, told me I needed to have this looked at as soon as possible. And that's what I did Monday afternoon. Now, when this problem appeared, I asked the folks on Facebook to recommend a mechanic, which they did. And based on this response, I took my car over to Acetech, there on Pennsylvania. But even though I wasn't flying blind, as I dropped off the key, I knew that I was also making the decision to trust not just the recommendation but also the guys who'd be evaluating and doing the work. I decided to trust them. And as it turned out, it wasn't a major problem at all, just a worn belt. Still, I only found that out because I made the decision and as it turned out, that trust was well-placed.
And as we were talking, it hit me that given the drift in the conversation, I now had the opportunity to move from flies and belts to God and Christ, because our decision to trust God and his promises to us is not all that different from the woman's decision not to trust her exterminator and my decision to trust my mechanic. You see, although knowledge and facts are involved, faith isn't the same as certainty. I mean, we don't decide to be certain; we just are. But we have to decide to trust, you know, to trust that we've being told the truth and to believe that the one with whom we're dealing is honorable and to have faith that it's alright to move forward with hope and peace. I guess faith really is like stepping into a strange, dark room. We trust that there's a floor on the other side of the door.
And that's what we have the opportunity to do with respect to God. We can trust that he's the creator of the universe but that he also loved us before he even started. And we can trust that Jesus died and was raised for us without our help or permission. And we can trust that the Holy Spirit constantly surrounds and fills us with God's presence. And even though we can't be 100% certain that this is true, the very act of believing will move us closer to God and can become the core of the message we share with others.
Now I'm glad I had the conversation earlier today, because it offered me the opportunity to share the nature of faith to someone else. And because our trust in God is really like a situation where there are flies in a basement or a knock under the hood, I also think that I now have a much better understanding of what this faith business is all about and how I might explain it to someone else, you know, like an exterminator.