Below is a new devotion I just left on the Cove Presbyterian Church prayer line. You can find a recording of this devotion on the prayer line (1-304-748-7900) or on the Cove Presbyterian Church Podbean page.
You might also want to visit the congregational website (
covepresbyterian.org
) for more church information.

If you find this meaningful, please consider sending an offering directly to Cove Presbyterian Church, 3404 Main Street, Weirton, West Virginia or through PayPal.
1 John 4:16b-21
God is love, and those who abide in love abide in God, and God abides in them. Love has been perfected among us in this: that we may have boldness on the day of judgment, because as he is, so are we in this world. There is no fear in love, but perfect love casts out fear; for fear has to do with punishment, and whoever fears has not reached perfection in love. We love because he first loved us. Those who say, "I love God," and hate their brothers or sisters, are liars; for those who do not love a brother or sister whom they have seen, cannot love God whom they have not seen. The commandment we have from him is this: those who love God must love their brothers and sisters also.
It's Not Hard to Know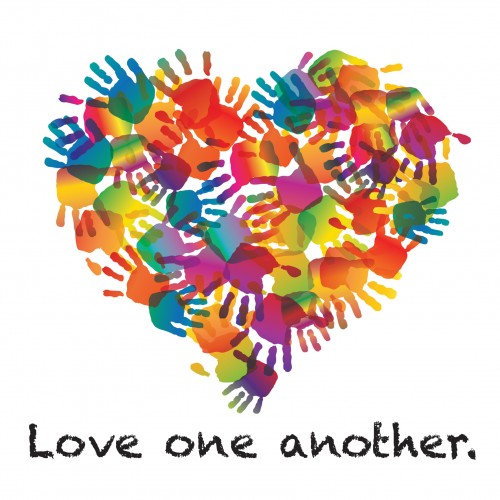 You know, I'm fascinated by how frustrated some Christians become over salvation and their relationship with God. I mean, it seems as though they're struggling over whether they're done or said or felt the right things. And even if they have, they worry about whether they've done, said or felt enough to satisfy God. Of course, ministers and churches don't help. My goodness, it seems as though every church has their own path to God, with their own idea about the actions God wants to see or the words he wants to hear or the emotions he wants us to experience. And since these gateways often vary from place to place, it's a real challenge to know what's right and what's not as right. And for some Christians, well, it shouldn't be a surprise that they worry.
And I'll tell you, I think that's a real shame, because our relationship with God seems governed by our willingness to do one thing that often isn't part of many ecclesiastical equations. You see, we can know that God dwells in us by our willingness to love one another. That's it. And the logic behind this is simple. Since God is love, when we choose to love, we demonstrate God's presence in our lives. Of course, if we choose not to love, if we choose not to demonstrate compassion to those in need and if we choose not to sacrifice some of what we want for the other guy, then that may show a separation between ourselves and God. And both are true regardless of what else we do, say or feel. And so, when we wonder about our relationship with God, we may simply need to look within ourselves, because when you get right down to it, it's really not hard to know.