Below is a copy of the sermon I preached on Sunday, April 9

, in

Cove Presbyterian Church, Weirton, West Virginia.
You can find a podcast of this sermon on the Cove Podbean page.
You might also want to visit the congregational website (
covepresbyterian.org
) for more church information.
If you find this sermon meaningful, please consider supporting this ministry by sending an offering to Cove Presbyterian Church, 3404 Main Street, Weirton, West Virginia or through PayPal.
Matthew 21:1-11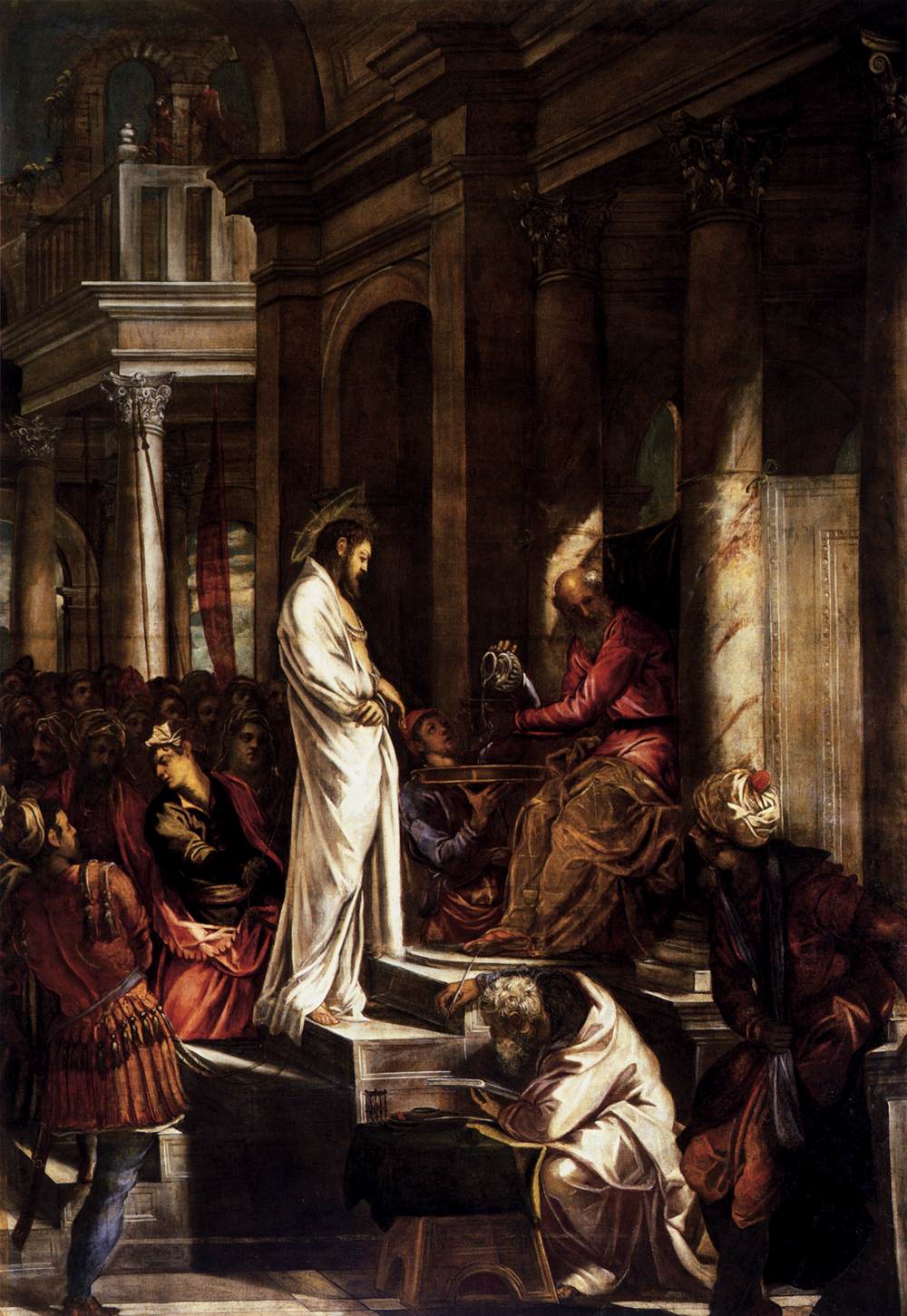 Matthew 27:11-54
Now Jesus stood before the governor; and the governor asked him, "Are you the King of the Jews?" Jesus said, "You say so." But when he was accused by the chief priests and elders, he did not answer. Then Pilate said to him, "Do you not hear how many accusations they make against you?" But he gave him no answer, not even to a single charge, so that the governor was greatly amazed. Now at the festival the governor was accustomed to release a prisoner for the crowd, anyone whom they wanted. At that time they had a notorious prisoner, called Jesus Barabbas. So after they had gathered, Pilate said to them, "Whom do you want me to release for you, Jesus Barabbas or Jesus who is called the Messiah?" For he realized that it was out of jealousy that they had handed him over. While he was sitting on the judgment seat, his wife sent word to him, "Have nothing to do with that innocent man, for today I have suffered a great deal because of a dream about him." Now the chief priests and the elders persuaded the crowds to ask for Barabbas and to have Jesus killed. The governor again said to them, "Which of the two do you want me to release for you?" And they said, "Barabbas." Pilate said to them, "Then what should I do with Jesus who is called the Messiah?" All of them said, "Let him be crucified!" Then he asked, "Why, what evil has he done?" But they shouted all the more, "Let him be crucified!" So when Pilate saw that he could do nothing, but rather that a riot was beginning, he took some water and washed his hands before the crowd, saying, "I am innocent of this man's blood; see to it yourselves." Then the people as a whole answered, "His blood be on us and on our children!"
So he released Barabbas for them; and after flogging Jesus, he handed him over to be crucified. Then the soldiers of the governor took Jesus into the governor's headquarters, and they gathered the whole cohort around him. They stripped him and put a scarlet robe on him, and after twisting some thorns into a crown, they put it on his head. They put a reed in his right hand and knelt before him and mocked him, saying, "Hail, King of the Jews!" They spat on him, and took the reed and struck him on the head. After mocking him, they stripped him of the robe and put his own clothes on him. Then they led him away to crucify him. As they went out, they came upon a man from Cyrene named Simon; they compelled this man to carry his cross.
Then Jesus cried again with a loud voice and breathed his last. At that moment the curtain of the temple was torn in two, from top to bottom. The earth shook, and the rocks were split. The tombs also were opened, and many bodies of the saints who had fallen asleep were raised. After his resurrection they came out of the tombs and entered the holy city and appeared to many. Now when the centurion and those with him, who were keeping watch over Jesus, saw the earthquake and what took place, they were terrified and said, "Truly this man was God's Son!"
Palms and Passion
Now, before I start, I recognize that the title of this message, well, I know it's a little odd. I mean, yesterday, when I looked at it again, it sort of sounds like some kind of exotic perfume or maybe something you could buy at Bath and Body Works. You know, "If you want him to notice you after a long day at work, try a little "Palms and Passion." But I'll tell you right up front, it has nothing to do with cologne.
Instead the title has to do with where we choose to focus on this particular Sunday. Let me explain. I think we all know that, during the year, some days have a special religious focus, you know, like Christmas and Pentecost and of course, everybody's favorite, Stewardship Sunday. In fact, in the next week, we'll be moving through Maundy Thursday and Good Friday before we get to Easter. And that same sort of thing is happening today.
But this particular Sunday is actually unique, because it can have two focuses. You see, today can either be Palm Sunday or Passion Sunday, and of course, when I say "passion", I'm not talking about anything that involves heavy breathing, but rather the suffering and death of Jesus. Now that's our choice.
And if we're focusing on palms, according to the lectionary, we should read the passage I gave you from Matthew 21 and talk about Jesus's entry into Jerusalem. But if we're getting into the passion, we've got all that stuff from Matthew 27, scripture that sort of moves Jesus from the last supper to the cross. You see, we can focus on either one this morning, and I'll tell you, that's really what I've always done. And since in every church I've worked, we've always had a service on Good Friday, the day we remember the crucifixion, on the Sunday before Easter, palms have always been my theme du jour. In other words, I've always done what most churches do and separated the two focuses. And even though that fits well with what the church calendar tells us to do and kids sure look cute carrying in palms, I think there's a problem when we separate the palms from the passion. Let me tell you what I mean.
And I'll tell you, even though these two views, these two different perspectives are certainly in the Biblical story, something very interesting happens when we consider the palms and the passion together. As a matter of fact, when we take these two parts of Jesus's story and sort of bring them into contact, I think we get a much clearer understanding of who Jesus actually was and is and of why he came and of how we might respond. And I'll tell you, when we look at the stories, man, this is actually really easy to do. Let me explain.
I'll tell you, according to both stories, we're shown that Jesus is a king, but not the kind we'd expect, because rather than entering the city on a white stallion, Jesus was humble, something rulers rarely are, riding on a donkey. And even though they thought they were being cute and clever by writing his charges on the sign the way they did, we know they were right. I mean, under that ironic sign, that was absolutely correct, hung the King of the Jews who suffered and died for his people. You see, when we bring the palms and passion together, we can understand who Jesus was and is; he's the king who suffers and dies for his people.
And second, as we're offering our thanks and praise, we can make a conscious decision simply to do what we've been called to do, and the only way to do it is to know it. And the only way to know it is to read about it in this book. Now, I'm not going to blow any smoke, there's a lot of stuff here in the Bible, and I don't think there's any way to know it other than to read and to study it. Now don't get me wrong, I certainly believe the Holy Spirit opens our eyes and minds and hearts so that we can see and understand and feel, but give me a break, we shouldn't blame God for our Biblical ignorance if we choose not to read it, anymore than I should blame God for me not winning the lottery if I'm not willing to buy a ticket. If we're serious about doing what God's called us to do, it's right here in The Bible, which actually means in Greek, "the book." And that's another way we can respond. When we move the palms and passion together, I think we get a clearer understanding of how we might respond.
And I'll tell you, that's what we did this morning. Instead of separating the significance of Palm Sunday and the Passion, we let the two stories sort of inform one another. And as a result, I hope we all got a clearer understanding of who Jesus was and is and why he came and how we might respond. And this was possible by bringing together the palms and the passion.